Blessing Usoro is the Founder of Cyber For SchoolGirls. She works to support and encourage more schoolgirls to help them choose cybersecurity as a career. She is also a Co-Founder of Cyber Women Ireland and it has since become the official professional organisation for women in the cybersecurity industry in Ireland. She helps businesses design viable security architecture and strategic solutions that protect them from the unending cyber threats. She's an Information Security Manager at JP Morgan Chase & Co. She has appeared as a speaker at Slándáil: National Security Summit Ireland. She's also been a subject matter expert on RTE1 National Radio, and on East Coast FM.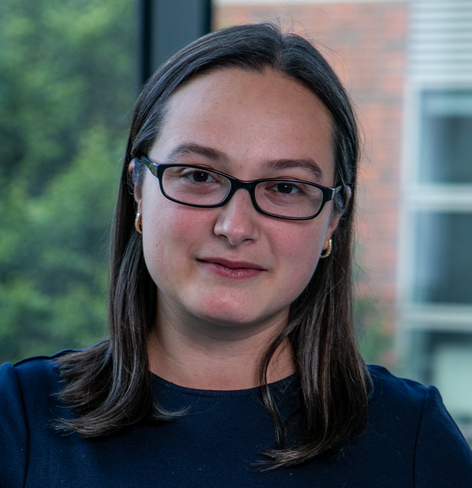 Dr. Irina Tal is an Assistant Professor, School of Computing, Dublin City University (DCU), Academic Lead MSc in Blockchain – Distributed Ledger Technologies (partly funded by Technology Ireland ICT Skillnet) and a LERO (lero.ie) Funded Investigator. Her teaching is mainly focused in the Cyber Security area. Prior to joining DCU as an Assistant Professor, Irina was a Lecturer with National College of Ireland and Programme Director MSc Cybersecurity (part-time programme) and BSc in Computing and Business Information Systems (3rd and 4th years). Irina was also a Postdoctoral Researcher at DCU working on a H2020 EU project in the area of technology enhanced learning where she was involved in the development of STEM learning content using novel technologies and methods and the delivery of this content in primary and secondary schools in Ireland. The impact on pupils was highly positive in terms of learning experience, motivation and knowledge gain.  Irina has extensive teaching and supervision experience.
Irina was a mentor on the Cyber Inspire Mentor programme initiated by Cyber Women Ireland. Her research interests include cyber security, usable and accessible privacy and security, blockchain applications and technology enhanced learning with a focus on promoting and enhancing STEM and cyber security education.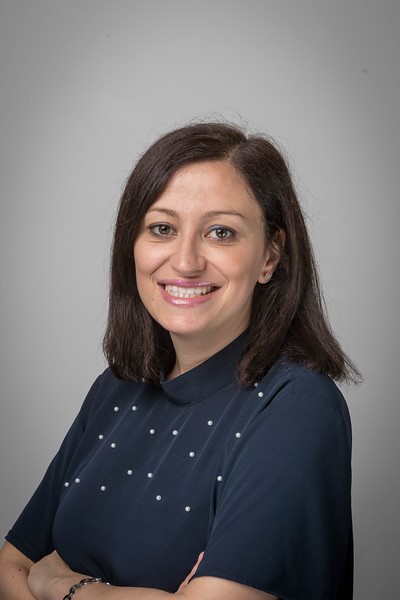 Technology & Cyber Risk Manager
Stefania is an experienced professional specialising in Technology and Cyber, risk, compliance, and audit. She is a certified Information Security Manager (CISM), Risk and Information Systems Control Manager (CRISC), and Information Systems Auditor. Stefania started her career in Cybersecurity in a Big Four firm, worked for a few multinational companies in the Financial and Industry sectors, and is now the Technology and Cyber Risk Manager for a brokerage firm. Her dedication to her work and her desire to share her knowledge and learn from others made her an active member of groups aimed at supporting diverse and inclusive workplaces. Recently Stefania participated as a co-panelist for the Leaders in Tech webinar 'Exploring the core challenges in Cybersecurity', and as a keynote speaker at the University of Foggia, Italy, where she shared her expertise, her passion and aimed to inspire other women to pursue a career in Cybersecurity.
Information Security Professional
Sarah is a Certified Information Security Professional with a vast career in Technology spanning 20 years in various roles from Servidesk through to Security Leader. She has a broad range of industry experience from Finance to Healthcare and on to her more recent appointment at a large Technology company as a Director within the Security organization. Sarah enjoys mentoring and guiding people in persuing a career in STEM, having previously volunteered for the P-Tech Programme for schools from 2019-2021.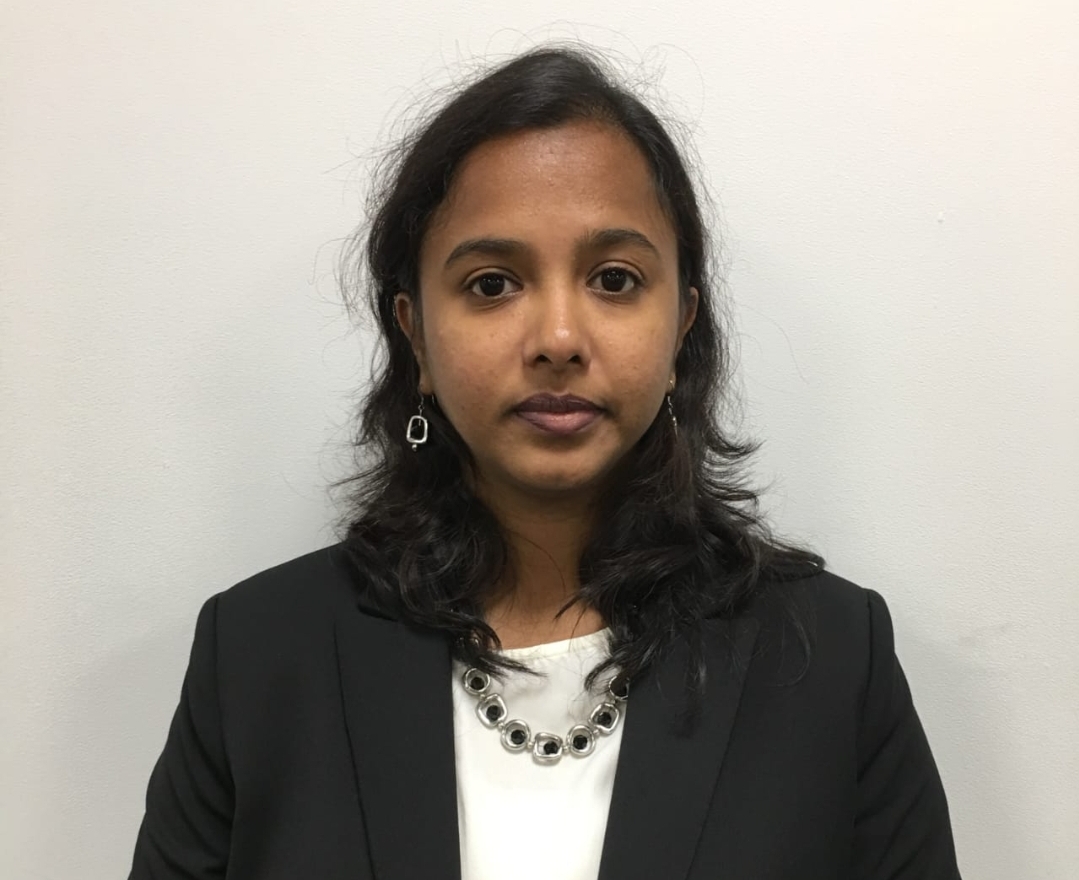 Information Security / IT Audit
Usha Selvaraju is a seasoned Information Security professional helping organizations with information security, Governance Risk and Compliance (GRC), and SOX (Section 404) Audits.  She possesses 15 years of experience in IT Risk Management and IT Audit.  She is a Certified Information Systems Auditor (CISA), Certified in Risk and Information Systems Control (CRISC), Currently, she is working for a large pharmaceutical industry as a Business Information Security Expert for critical applications and supporting them in SOX controls implementation. She keeps motivating young adults including her teen daughter to pursue cyber education as we can see cyber threats are evolving every day and we need a solid pool to defend against Cyber risk, more important she keeps inspiring the girls whose presence is very limited in recent times.
Senior Security Consultant 
Joy Emedom is an innovative Professional in Information Technology leveraging on 11years experience across different sectors both locally and internationally. She has demonstrated success in planning, designing, implementing, administering, and management of different solutions.
Recently focused on guiding organizations on how to improve their security posture, mentoring and coaching people interested in building a career in Information Technology Security. She is adding her voice to the numerous professionals across the world creating cybersecurity awareness.
 She is certified in different certifications across the industry.  Some of her technical experience cut across Microsoft Security solutions such as Endpoint Protection, Email Protection, Information Protection, Vulnerability Assessment and Management, ISO Lead Implementer, COBIT, ITIL Service Management amongst others.
Outside work, she enjoys traveling and working out.